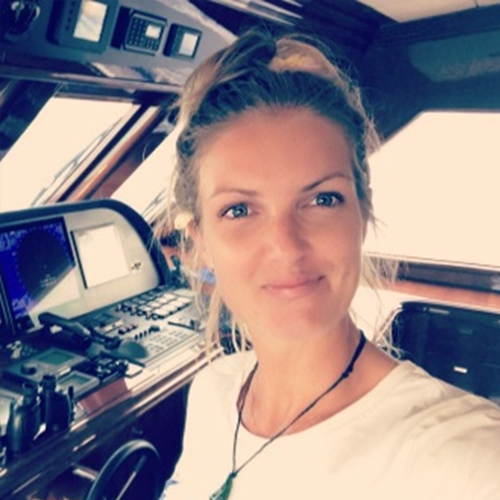 How I Got My SRL Skipper's Ticket in New Zealand (And Why it Has Since Become Easier)
Gaining my SRL skipper's ticket in New Zealand was one of the most rewarding steps in my maritime career, but not without its challenges. After spending five years working on the decks of various superyachts in the Mediterranean and South Pacific, moving back to NZ was a bit scary.
My commercially endorsed Yachtmaster (power) ticket wasn't recognised at home, so how was I to stay in the game? I wanted to be a commercial skipper in New Zealand!
After exploring the training options available at the time, it seemed the best option was completing a Skipper Restricted Limits (SRL) course (also called CIDMO).
To be honest, it took me a very, very long time to complete the SRL course. The main issue was trying to find the time to get my MNZ Training and Record Book signed off. I had to repeat so many tasks over and over, not to mention bugging our engineer and captain countless times to show me things and sign off my book as I completed the tasks. I will always be grateful for their help and patience.
I also struggled with the distance learning component since I really enjoy having face to face contact. By the time it came to do my MNZ oral exam I was stressing. Would I remember everything since my journey had been so long?
Something sparked inside me after passing the oral exams. As a passionate teacher (I am also fully qualified in ECE), I started asking myself how could we make the Skipper Restricted Limits course easier for others.
That's why I was so excited when Milo from Skipper Training NZ said he was writing a new practical based Skipper Restricted Limits programme. Straight away I wanted to get on board and help. Our course is designed to be fun, engaging and supportive with lots of hands-on learning on the water.
In most other Skipper Restricted Limits courses, students need to complete their Maritime NZ Training and Record Book (task book) independently before attending their block course. This can be a real hassle, to say the least. With our course, we will train you and sign off your task book as you learn.
No need to go nagging to your skipper to sign things off.
Another crucial aspect is the support of a tutor from start to finish. With our SRL course, you are paired with a tutor who will work with you consistently through the whole process. That's my role, and I love it!