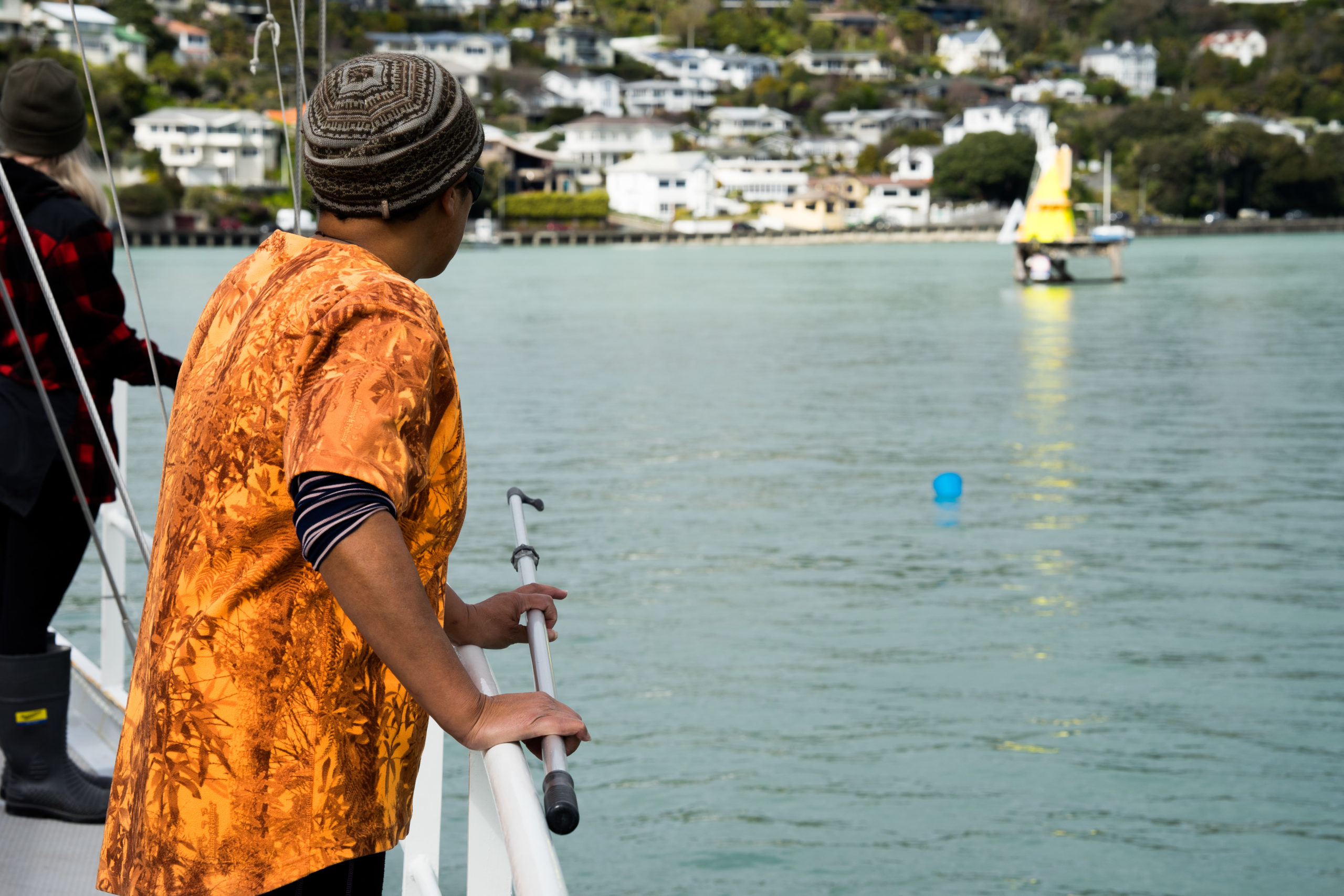 What to Expect from Your Skipper Restricted Limits (SRL) Course
Various maritime schools around New Zealand offer the SRL course, but not all courses give you the same level of support. Therefore, what you can expect from your SRL course depends on the training provider you choose to go with.
One of the main aspects that sets our SRL course apart from those offered by other providers is that we support you from day one and guide you through every step of the process – from registration until you've completed your exam.
This is in stark contrast to other providers in New Zealand, most of which require you to complete your Maritime New Zealand Training Record Book (TRB) independently before their course.
This can be challenging for students because it means trying to complete your TRB tasks and getting them signed off by your skipper, all while performing your normal responsibilities on a working vessel. It's even more problematic if you don't yet have a job on a working boat and don't have access to professional experience or advice.
To make things easier for our students, our Skipper Training NZ team designed a student-friendly SRL course (delivered through SIS consulting) that lets you work at your own pace and gives you guidance every step of the way.
This includes giving you access to a one-on-one tutor, helping you complete your TRB on the course, and preparing you for your oral exam.
In this article, we've outlined the steps involved in our SRL course in more detail, and one of our former students, Terissa Busby, shares her experience of the course.
Let's start by exploring the course process from start to finish.
Step 1: Apply and Register for Your SRL Course
The first step in pursuing your SRL course with us is to get in touch via our website application form. This isn't a binding enrolment yet, but rather an RSVP since our courses can fill up quite fast.
Once we receive your application, one of our tutors will be in touch to make sure it's the right fit for you, discuss your goals and expectations, and confirm your spot on the course. At this stage, you'll also need to complete the formal enrolment process.
If you have overseas qualifications or relevant skills or experience, you may be eligible for Recognition of Prior Learning. This is something you can talk to us about in our initial chat, to explore what options are suitable for you.
As soon as you're enrolled on our SRL course, you'll be assigned to one of our knowledgeable and experienced tutors, and we recommend that you make use of their knowledge and experience. They can help you complete your student workbook before you attend the block course, which will help you get the most out of your time in the classroom and on the boat.
Step 2: Complete Your Workbook with the Help of Your Tutor
In contrast to many other SRL courses, our course doesn't require any e-learning or online assignments.
Instead, we've designed a user-friendly student workbook that we will post to you along with your own copy of the Safety in Small Craft textbook.
You can then work through the workbook and textbook at your own pace with the help and support of your tutor. Depending on your time and commitments, you can work through the workbook in 3 months to 1 year, and you can do this at home or at work.
This is also a great time for you to get experience on the water by working on a boat as a crew member, deckhand, or even volunteer to fulfil your seatime requirements. You will need to keep a record of your seatime to ensure you meet the minimum requirements.
Some tasks in your student workbook require someone to film you doing certain boating manoeuvres, which is much easier to complete if you're working on a boat.
Although the SRL certificate has a sea time requirement of 200 hours (or 25 days), you can never bring too much experience! The more time you have under your belt, the more opportunities you have to learn and develop new skills.
Step 3: Attend the Block Course & Complete Your TRB
Once you've completed your student workbook, you come on a 5-week practical block course where we work in the classroom and on the boat to complete your New Zealand Certificate in Domestic Maritime Operations.
While most other SRL courses require you to complete your Training Record Book independently before the block course, we help you work through your entire TRB on the course!
Our block course generally includes time in the classroom and time on the boat every week, where we work through the theory and practice of each task in your TRB. We then sign off on the tasks in your TRB as you complete them and demonstrate competency. That way, you've completed your TRB by the end of the course.
Aside from helping you complete your TRB, our SRL course also gives you additional training, like your first aid certificate, sea survival training, radio and fire extinguisher training, and preparation for your oral exam.
Step 4: Sit your Exam and Apply for Your Skipper's Ticket
At the end of the block course, an external examiner comes in and conducts the final exam for students ready to sit it.
If you feel like you're not quite ready to sit the exam, your tutor will help you prepare until you feel confident, and you can sit the exam at a later time.
Once you've completed the exam, you can apply for your SRL certificate straight away, as long as you meet all of the following requirements:
You have completed the minimum required seatime of 200 hours or 25 days
You have completed and passed an approved SRL course (either our course or with another training provider)
You have current certificates for the required ancillary proficiencies (these are all included in our course)
You have passed Maritime NZ's final exam (we'll help you prepare)
You can prove that you are a fit and proper person (this one's up to you!)
You are medically fit and have good eyesight (we recommend completing the basic medical and eyesight tests before you enrol on a course if there's any chance something may hold you up)
You're at least 18 years old (you can complete the course when you're 17, but have to be 18 before you can apply to Maritime NZ for your certificate
Once you've got your SRL certificate, you can work as a skipper in many different industries. You can read more about your career options, job prospects, and potential earnings here.
Terissa's Experience
Past student, Terissa Busby, is the skipper of "Poutu" – an oyster barge operating out of Kerikeri harbour.
Although she initially wanted to do her SRL course closer to home, either in Auckland or Warkworth, she ultimately chose Skipper Training because of the help and support of our tutors, the TRB assistance, and our course's unique practical on-the-water component.
Here's what Terissa has to say about her experience with us:
What made you pursue the SRL course?
This was something I should have done a few years ago but it didn't quite work out at the time. But this time around, things were starting to fall into place. I was accepted on the course in Nelson, had the backing and support from my farm manager and our CEO, and was able to qualify for WINZ support with the course fees. These circumstances made me determined to pursue my ticket.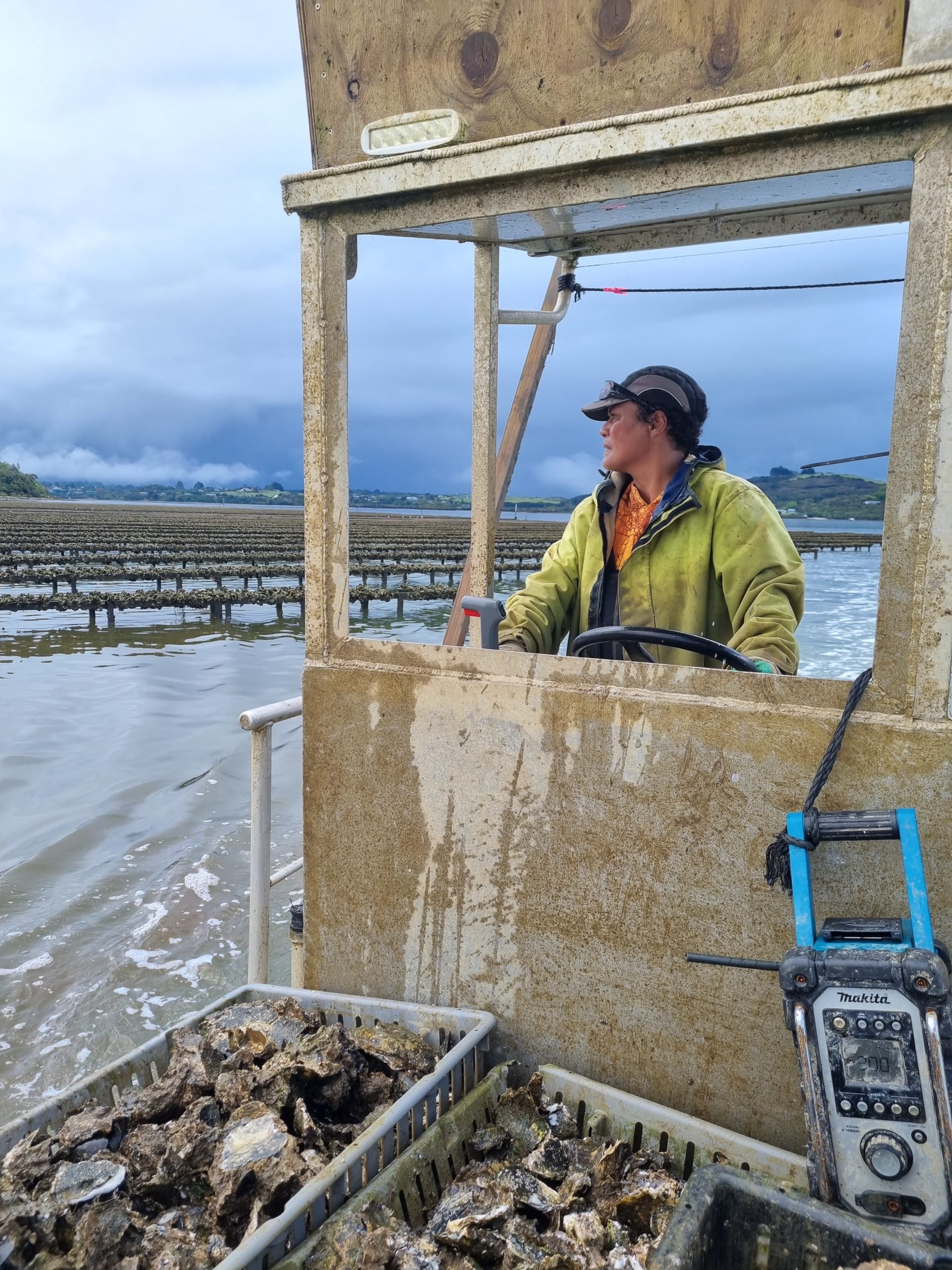 What was your biggest concern / obstacle going into the course?
My biggest concern was being class ready. Switching out of work mode to class mode. When you're busy at work, working 6 days, running the crew, and training another Barge driver, it's pretty hard to make any time to prepare mentally for the course. The "Student Workbook" got a little neglected too.
How did you overcome these obstacles?
I just got on with it! I was there to learn, and my goal was to get my SRL ticket. I wasn't leaving Nelson without it and that became my focus.
Milo and the team really helped by keeping the course going when Covid hit and New Zealand went into lockdown. We were only in our second week of the course at the time, but they quickly shifted everything online and kept things running well. If they hadn't kept the course going, I wouldn't have my SRL ticket today! 
What was the most enjoyable aspect of the course?
There were several – especially the team and their awesome admin lady, Rox, who did all our packs & USB's up for us to take home, I thought that was cool. Also coming together as strangers and making new friends & colleagues in the process. Going out on the boat Shkhinah as part of the course, this is what sold me to do the course in Nelson because Auckland & Warkworth don't have that practical aspect.
Wrapping Up
If you're interested in getting your SRL certificate, it's worth considering which school is the best fit for you.
At Skipper Training NZ, we've designed our SRL course with a strong student focus, to make the process enjoyable and smooth sailing for you.
A notable point of difference between our SRL course and other SRL courses is that we help you complete your TRB on the block course, so you don't face the challenge of trying to complete training tasks and get them signed off by a busy superior while working on a boat.
We also provide you with a one-on-one tutor from the get-go to ensure you have all the support you need as you work through your student workbook all the way through to the final exam.
If you're a domestic student, you may be eligible for fees-free study. Check out the requirements and see if you're eligible here.
If you think our SRL course could be a good fit for you, you can submit your application here. Please feel free to contact us if you have any questions or would like more information.
Or browse our other skipper course options to find the best fit for you.